CÓMO CAPTURAR UN FANTASMA / HOW TO CAPTURE A GHOST.
ESP /
Instalación realizada durante la residencia internacional de artistas en KONVENT, ex convento y fabrica textil del siglo XIX convertido en un espacio multidisciplinario de artes.

Dos gigantografías superpuestas de 300 x 150 cm impresas en tela traslúcida. La imagen plasmada es un frame de un video que fue procesado digitalmente para revelar textura y ocultar fisonomía. Explorando un imaginario fantasmal, emerge un cuerpo visualmente denso que flota liviano en el espacio. Presencia y ausencia. Es algo que vengo trabajando hace tiempo de manera constante-inconstante/consciente-inconsciente. Encontré un nexo entre esta presencia-ausencia y el espacio fabril derruido, que muchos años atrás fue habitado por cientos de obreros textiles y sus familias. Un lugar que actualmente está vacío pero lleno de rastros de su historia.
ENG /
Installation realized during the international artist residency at KONVENT, a former convent and textile factory from the 19th century converted into a multidisciplinary arts space.

Two superimposed gigantographies of 300 x 150 cm printed on translucent fabric. The captured image is a frame of a video that was digitally processed to reveal texture and hide physiognomy. Exploring a ghostly imaginary, a visually dense body emerges, floating lightly in space. Presence and absence. This is something I have been working on for some time in a constant-inconstant/conscious-unconscious manner. I found a link between this presence-absence and the demolished factory space, which many years ago was inhabited by hundreds of textile workers and their families. A place that is currently empty but full of traces of its history.
---
PROCESO DE TRABAJO E IMPRESIÓN / WORK AND PRINTING PROCESS.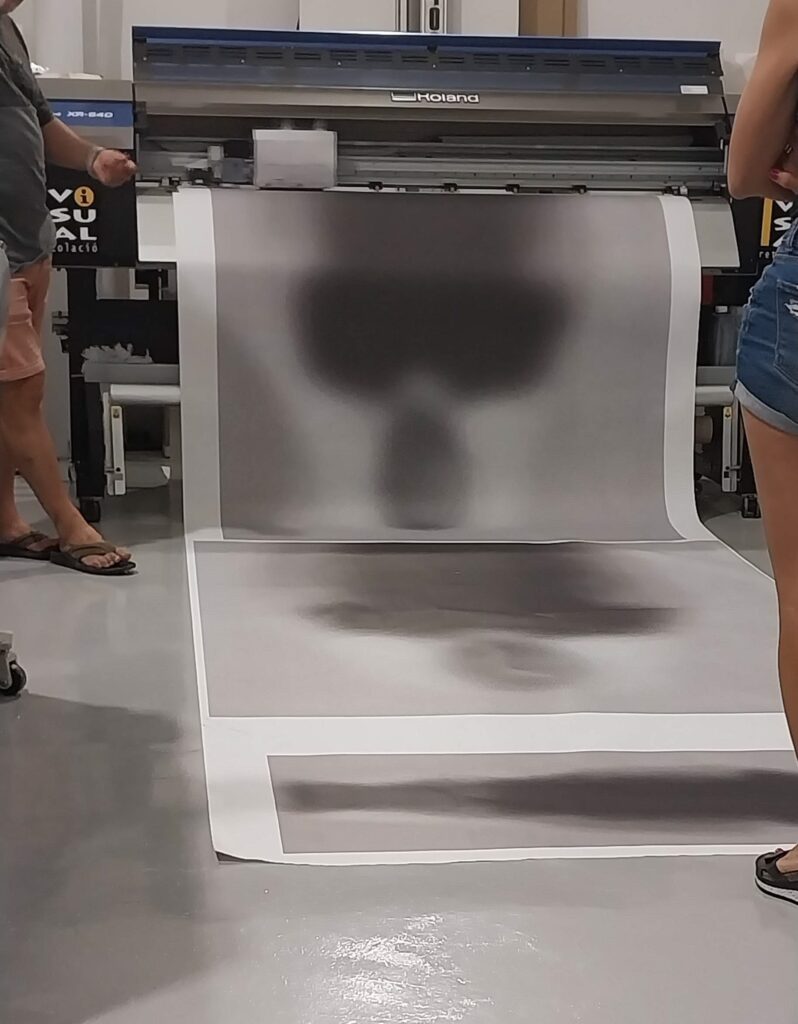 ---
BOSQUE.MOV / FOREST.MOV
Instalación exhibida en el Centro Cultural San Martin en el festival FAUNA. Video manipulado frame por frame digitalmente y luego rearmado.
Video instalacion compuesta por un mapping en una esquina blanca, banco y auriculares blancos.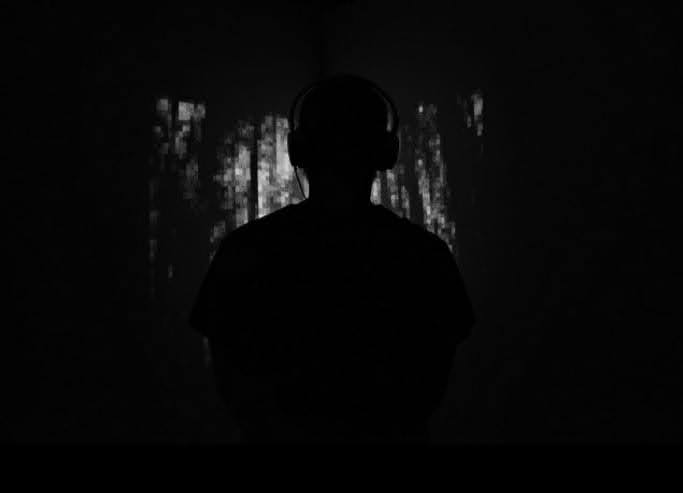 ---
DEMOLICIONES Y RECONSTRUCCIONES / DEMOLITIONS AND RECONSTRUCTIONS.
Instalación realizada en la Galería Belgrado. Dos proyecciones en simultaneo + gigantografías.